Insurance Policies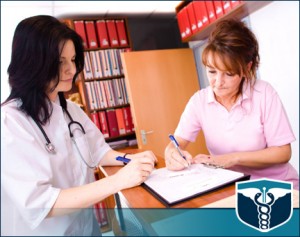 Our Lawrenceville doctors of RMD Primary Care gladly accept most insurances and health plans. Our staff members ask that you remember to bring your insurance card with you for every appointment with us. Most insurance plans require our patients to make a co-payment at the time of service. We also accept many forms of payment, including cash and checks as well as major credit cards. Please be sure to notify us anytime that your insurance coverage changes so that we can accurately maintain your medical records. Also, please update any change of address and changes in phone numbers accordingly. For your convenience, we also offer a Cash Plus plan which allows you to spread out your medical expenses over a 12-month period, as well as a cash pricing list that breaks down the prices of individual services.
Coverage for Obesity Counseling and Medical Weight Loss Treatments:
Commercial Insurance patients should check with their provider for Medical Weight Loss coverage details and eligibility. Medicare covers Obesity Counseling (OC) for Medicare patients with a Body Mass Index (BMI) of 30-plus. Medicare beneficiaries will be covered for intensive behavioral therapy for obesity with no co-payments. Intensive behavioral therapy for obesity consists of the following:
Screening for obesity in adults using measurement of BMI, calculated by dividing weight in kilograms by the square of height in meters (expressed in kg/m2);
Dietary (nutritional) assessment
Intensive behavioral counseling and behavioral therapy to promote sustained weight loss through high intensity interventions on diet and exercise.
Whenever you have questions regarding insurance, we invite you to contact us and we will be happy to help you with any additional information and details pertaining to your insurance coverage!